Dedicated to Become World's Leading Electronic Components Supplier
What's UL?
As a global company with more thatn 120 years of expertise, Underwriter Laboraroies Inc., (UL) is the leading insititution of safety testing and recognition in the world. Since it's establishment, UL make a great contribution to helping companies demostrate safety, confirm compliance, deliver quality and performance, enhance sustainability and protect brand reputation. For now, UL is one of the most trustworthy institute of safety evaluation for manufacturer, and becoming the symbol of safety.
What's the significance of UL approval lab?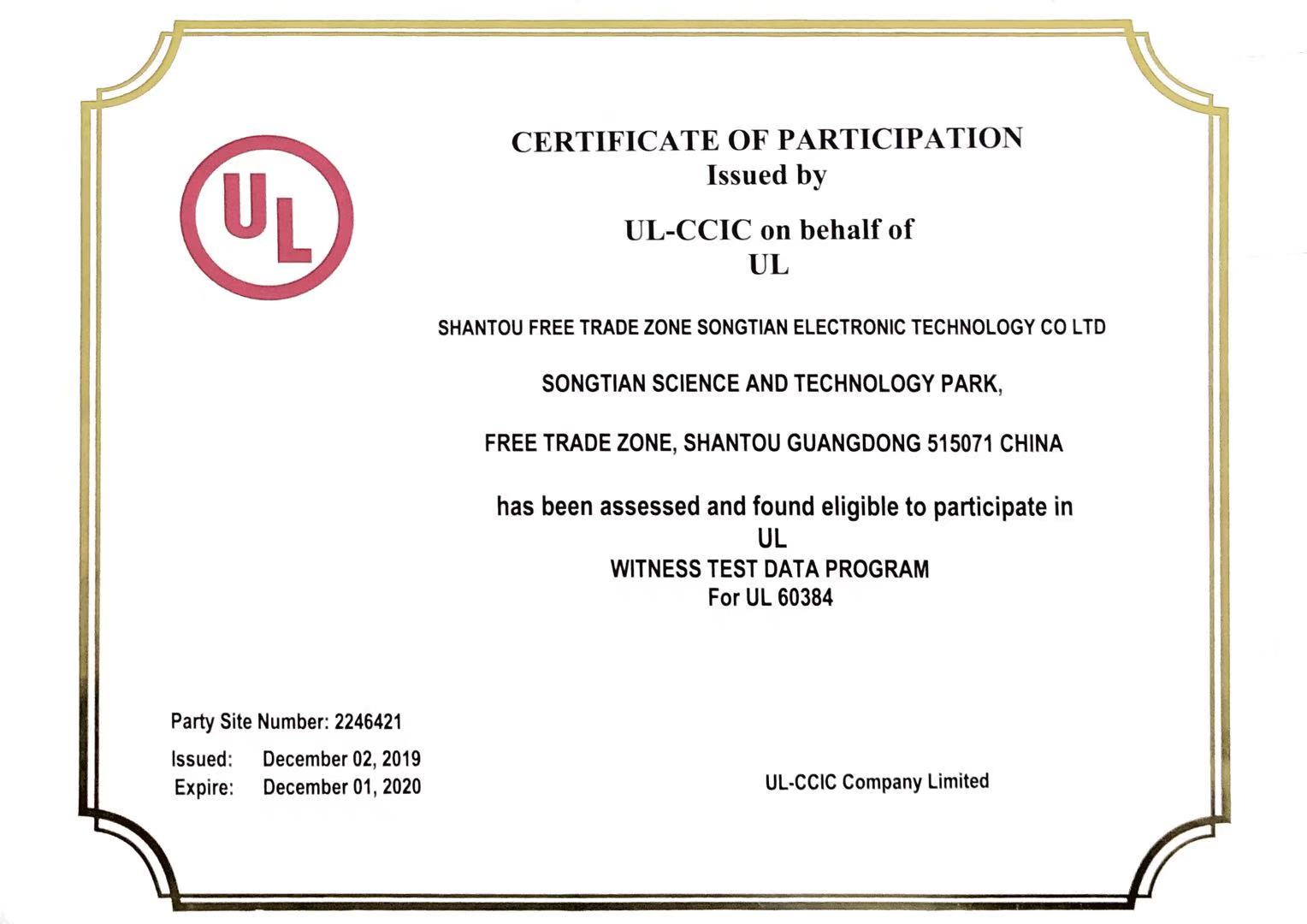 Since 2013, UL launched Data Acceptance Program (DAP) and started to approve the test data generated from enterprise. DAP not only provide great convenience for enterprise, but also shows most trust to the quality and safety for products that came from the enterprise has joined this program.
STE's UL Laboratory was identified by UL in 2013 and 2014, become the UL1449 (Varistor) and UL60384-14 (Safety Certified Capacitors) Withness Testing Data Program (WTDP). The Laboratory number is 701335-001.
What STE can do?
STE's Lab owns advanced test equipment which can offer professional and precise test data for electronic components, including weldability, soldering heat resistance, moisture load, steady heat, durability, rapid changes in temperature, flame resistance, pyrophoricity, etc.
Test Item

Safety Certified Capacitor

Ceramic

Capacitor

Film

Capacitor

Metal Oxide Varistor

NTC

Thermistor

Class X2

Class Y1

Class Y2

Electrical

Capacitance

Dissipation Factor

Withstand Voltage

Insulation Resistance

Impulse Voltage

Charge-Discharge Test

Varistor Voltage

DC Leakage Current

Clamping Voltage

Impulse Current

Maximum Peak Current

Surge Test

Nominal Discharge Test

Solderability

Soldering Heat Resistance

Durability

Ripple Current Test

Resistance

Durability on Continuous CurrentCondition

Durability on maximum circular current

Mechanical

Tensile Strength

Flexural Strength

Weatherable

Damp Heat (Steady State)

Moisture Load

High Temperature Storage

Low Temperature Storage

Temperature Characteristics

Temperature Coefficient

Rapid Change of Temperature

Flame Resistance Test

Pyrophoricity Test

Environmental

RoHS Test

Halogen Test